Doberman requires a lot of exercises as they were used as police dogs or as defense dogs in previous years. They were mostly used in wars and proved to be excellent defense dogs. Dobermans like outdoor activities and have rigorous energy in them. They do get irritated when they do not get the chance to play or running. So, I would recommend taking your Doberman for a walk or, better yet, for hiking whenever you get the chance to plan. Before going for a walk with your pet, you must have all the essential gear.
So, I thought to share some of the products that I have used when going for a walk with my Doberman, and they have proved to be great.
Best Gear Kit
Strong Dog Leash (Amazon Link): This leash is excellent in so many ways as its thickness makes it strong enough to protect your dog when he pulls away. The soft padded handles make it easier to hold, and this will not leave any marks on your fingers. One great aspect about this leash is that it has reflective threads that shine at night, making it easier for your evening or night walks.
Best Harness (Amazon Link): This harness is best for your dog as it has anti-chafe mesh material to keep the coat safe. It also reflects at night, which again is easy to locate your dog if he roams around. Furthermore has an ID pocket where you can place your address and your dog will be delivered to you safely. It is unnecessary to have a harness if the dog is habitual of the leash, but you can easily get it from the link if you want. Another harness for large dogs is also available. This can be used if your Dobermann is an adult or other large dog. It is made to keep the chest of the dog from feeling congested.
Camping and Travel Vest (Amazon Link): One thing which you do not want to worry about is your pet's essentials. Camping vest has expandable pockets, and you can put your keys, mobile, doggy treats, and other items required for your Dobermann in them. It is cheaper than other backpacks, but many Doberman users recommend it. Most backpacks are size-specific, whether for large, small, or medium dogs. This is size adjustable and can be worn by any sized pet. It means this backpack can be used throughout the life of your dog. It has mesh material, making it easier for your dog to stay calm and refreshed through proper airflow. The reflective pipes are great for hiking at nighttime. Using this item, you will focus more on the fun and enjoy worry-free hiking or walk.
Best Hiking Accessories for your Doberman
Don't forget to take enough hygiene products with you. If you don't what you need take a look at our article about Doberman hygiene.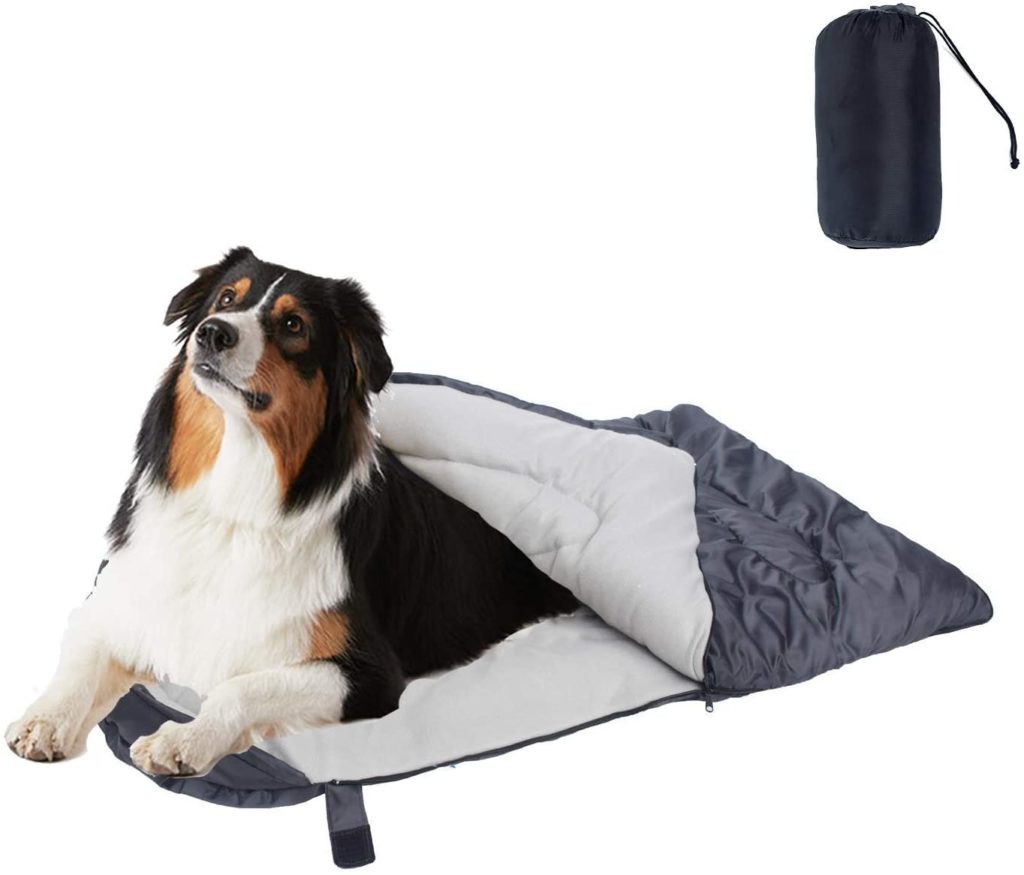 Daily Walks: An Essential Element for Doberman
As I have discussed in this article before, Dobermans are incredibly energetic and do not like to stay home and indoors for most of the day. They need to take out their energy by playing, running, or walking. If you do not take your pet out for a walk, he can get aggressive and even get ill if this carries on for a longer period. Even if you have to leave your Doberman at home, it is better to take them for a walk first, and then you can go. But if you consider going away and not playing with him, you might come home to a mess.
As the energy level is higher in this breed, you better have a stronger leash for your Doberman. A cheap and low-quality leash that might break when the dog pulls can be dangerous for you and your dog because you will not be able to match your dog's speed.
Whether to Use a Harness or a Collar?
Well, this entirely depends on the behavior of your Doberman. If he is walking with your pace and not pulling away, I think a collar is more than enough. But if he starts to pull and run, then you should train him to walk at your pace because you are the boss.
If you think you don't have time for that training, you can buy the harness I mentioned in this article above. Many Doberman owners say that their pets stopped pulling when they were harnessed. I don't get that logic. But still, it is better to train.
The main problem comes that the dog might hurt themselves, especially the throat area, if they pull on that collar too much. But if you do buy a harness, make sure it is easy to wash, reflect, and have a mesh material to ensure proper airflow.
Walk in the Dark
Because of the dark coat of Doberman, it isn't easy to walk them at nighttime. So it is recommended to have a strong leash, which is reflective, and a special LED light collar. In this way, whether you are on a busy road or deserted area, or mountains, you can spot your dog.
It is better to use everything reflective because I do not want to lose my Doberman. So that is why I opted for the reflective backpack, because even if he 15 feet away in the dark, I cannot spot him.
Better safe than sorry. You cannot completely make your Doberman visible at night, but it is better that you take all the precautionary measures before stepping outside. You can lose the leash in walking areas, but when it comes to traffic areas, your Doberman be better by your side.
Long-Distance Trips
This breed is also called Velcro Dogs as they stick by the side of their owner no matter what. They like to please their owners most of the time. Dobermans are great for self-defense, and you will feel safe with them.
For car trips, it is recommended to use the back seat cover protector. It is used to keep your pet and car safe both at the same time. It is non-scratchable easy-to-clean, waterproof, and its non-slip bottom will make sure your pet will never slide around.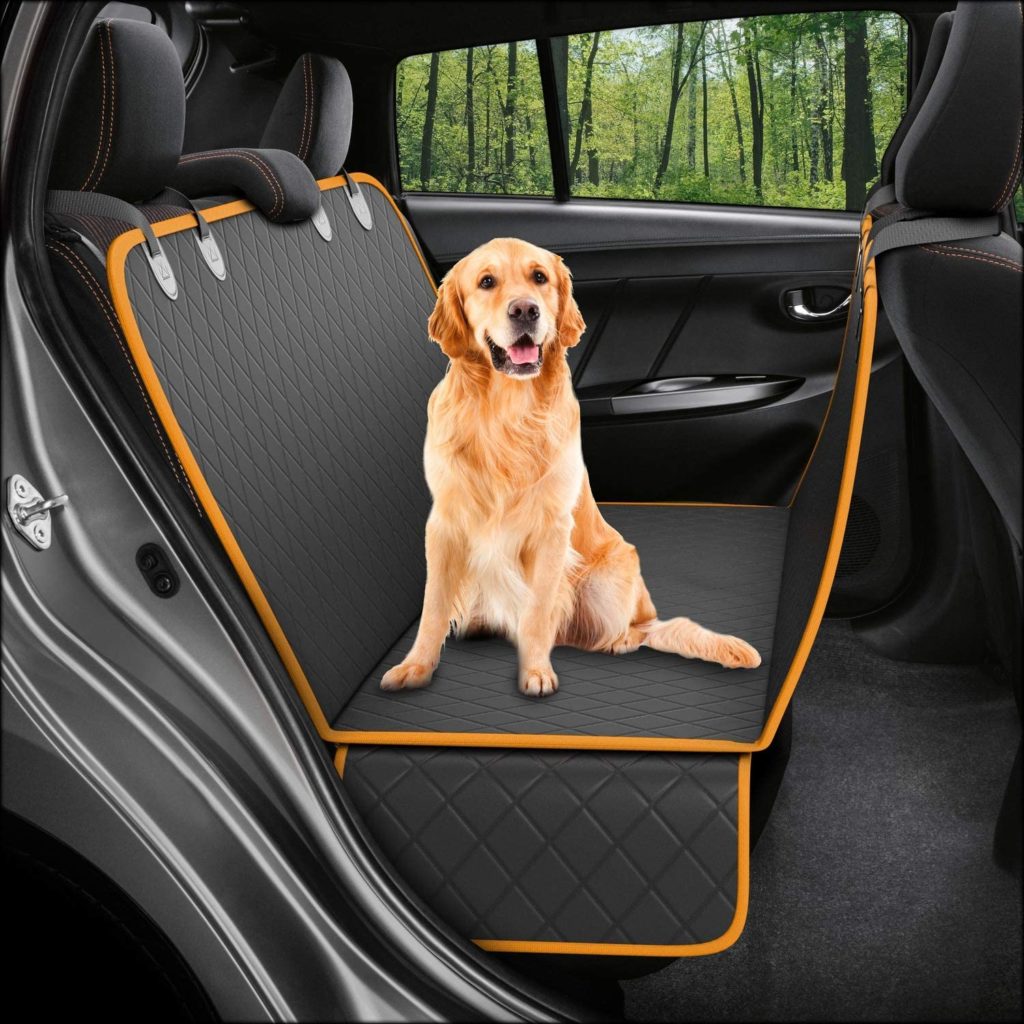 How to Deal with Injuries
It is ok to feel panicked when you see your dog limping or getting hurt because of some reason. One thing is for sure, you have to deal with it quickly. So, it is safe to carry the first aid kit, because if you are away from your car and you nothing with you, it will be hard to act quick.
Other than a first aid kit, carrying dog boots, as mentioned above, is also advised. Because if your Doberman gets hurt by stepping on any thorns, it might be difficult for him to continue the journey.
Ensure that your Doberman should be adequately packed, when you are going to a place with low temperatures, because they cannot stand cold weather and might get ill.
In conclusion, I would like to say that Doberman is the breed that enjoys outdoor activities as they were bred just to fulfill the need for war dogs. It is in their nature to exercise more, run, and are incredibly loyal to their owners. Well, all the dogs are loyal, but every breed has different traits, and you have to treat them according to their nature.
---
Follow us on Social Media and activite notification to never miss our latest Posts