If you are someone who has just adopted a Doberman puppy and have no idea what to buy for him, then you have come to the right page. The products that I have written about are essentials so you do not need to worry about the money you will spend on these. Whatever you will pay is exactly what is required by your new family member. With time, you will need things that you will require as a Doberman owner, but for now, let's focus on the basics.
Doberman Puppy Fundamental Elements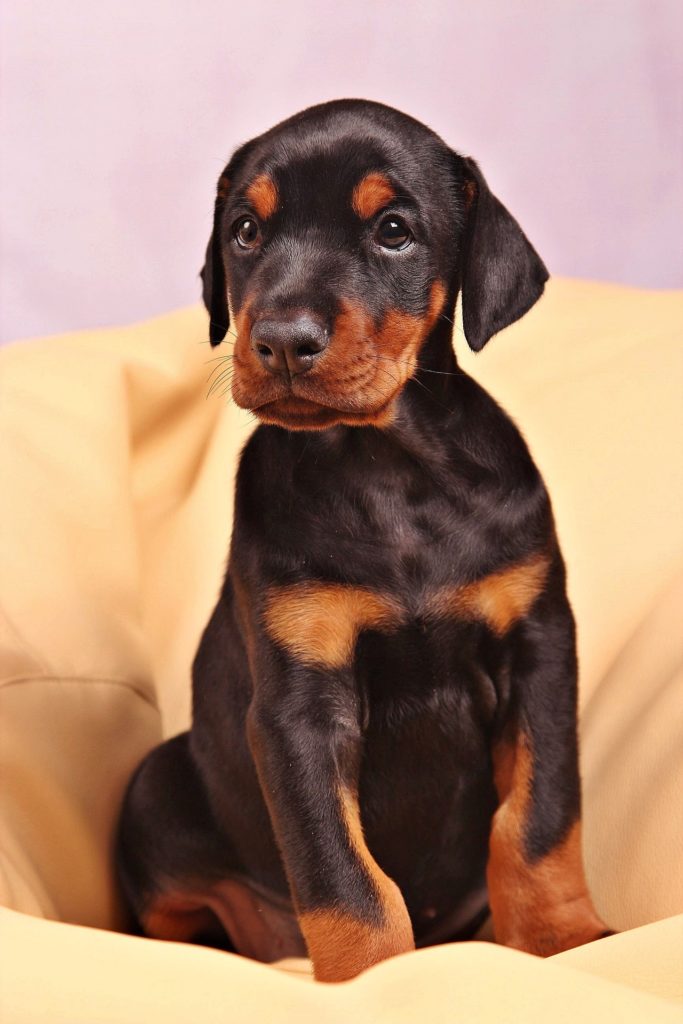 Guideline for a perfect crate setup
To do so, you have to keep in mind the following things that make the crate a happy place for your Dobermann.
The size of the crate should be perfect, not too big, and not too small.
Place bedding inside so it will feel comfortable.
You can also place a toy inside the crate.
Never punish by sending them to the crate; otherwise, they will start to hate the crate and not feel happy.
Cover the three sides so they will not get scared.
Guideline for the pen set up
If you want a portable pen, then you can check the link above, but if you want it just for the home, you can buy this puppy pen.
Place this pan on a surface that is easy to clean, like tiled floors, etc.
Insert bedding and pee pads. But you will have to train him to understand which is a pee pad and the bedding so your dog can pee while you are gone and sleep on the bedding.
Place a few toys inside so he can play and does not gets bored.
Finding a Veterinarian
One of the major things which cannot be on the shopping list, but you have to have them, is to choose a veterinarian. Before finalizing which vet, you will do a little research and look for vets nearby. Because in emergency cases, you cannot wait long enough for your puppy to get treated, the first thing you have to do for your safety and the safety of the puppy is to get him checked. To make sure that he has no allergies or is not carrying some pathogens that can contaminate your home. When the checkup is done, plan a schedule with the vet for a regular checkup of the puppy. Just like human babies, puppies are also sensitive and can carry diseases.
It would help if you also planned the schedule for vaccinations for rabies and other diseases stated by the law. The vet will also examine the puppy for any genetic disorders, and your puppy might treat those. The best way to do so is to get his DNA tested. This way, the treatments will be easy, and you will know what the problems are if your puppy had any. This way, you will learn how to keep your puppy healthy in the upcoming years.
Be Patient
I know it is a lot of work when it comes to puppies. Just consider it as taking care of a newborn baby. As you cannot give up on your child, do not give up on the puppy as well. It is extremely hard work, but in the end, this hard work will pay off. This breed is a quick learner and is loyal to its owners. They are good at defending their owners. They are also said to be the 5th smartest breeds among dogs. So hang in there, and you enjoy the times when they will grow and love you back. That is the best feeling ever.
For more great content, visit our Instagram, Facebook and Youtube page.